Contenu
Texte HTML
In the heart of the Hautes-Alpes area: Serre-Ponçon and the village of Crots
 
The Hautes Alpes area is brimming with places to discover, scenery to admire, mountains, Serre-Ponçon lake, mountain lakes, springs, and so on...in both summer and winter!
Ecrins National Park boasts a rich natural heritage, with a huge diversity of flora and fauna.
There are educational trails to help you find out more.
And don't forget to try the via ferrata or a spot of climbing!
Or why not explore some of the many hiking, mountain-biking and horse-riding trails.
So much for you to try: tree-top adventure park, paint ball, hang-gliding, bungee jumping, flying over the lake in a microlight...to name but a few! Or discover the rural museums that tell you all about the history of the region!
Visit some of the many craftsmen and listen to them talk about the craft they love.
Image
Image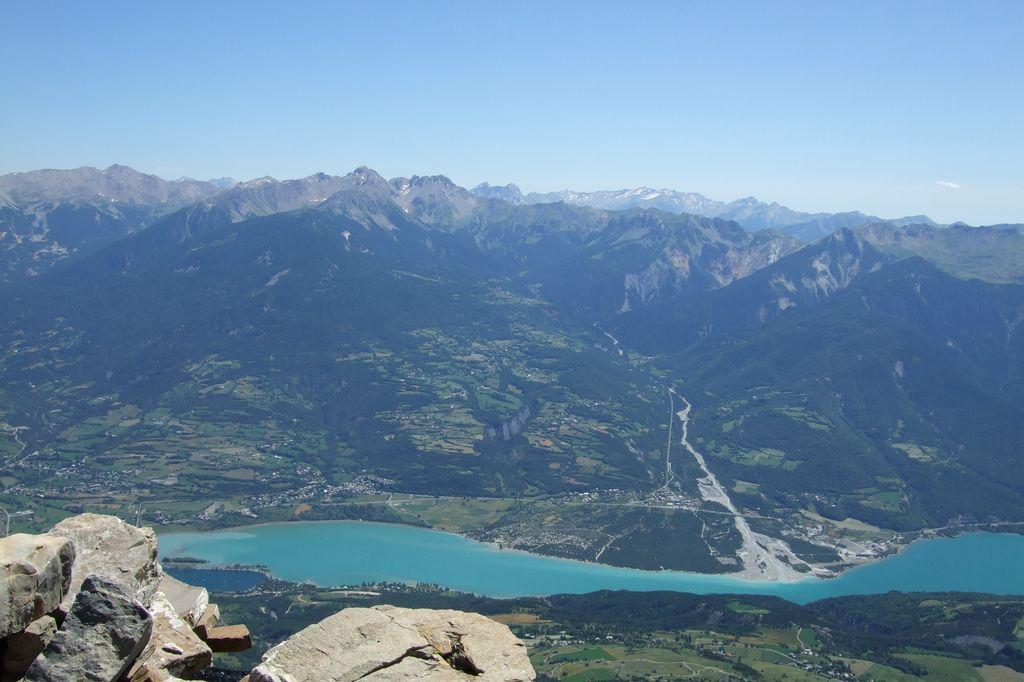 Texte HTML
Crots and the surrounding area are packed with magnificent heritage sites for you to discover:

Boscodon Abbey 
Musée Embrunais de la Charcuterie Museum 
Château de Picomtal 
The old village 
Churches and chapels 
The spring at La Fontaine De L'Ours 
Mountain lakes 
Chanterenne beach and the fitness trail 
And much, much more …
There's lots of tourist information available at the campsite reception on +33 (0)4 92 43 11 93
and the Tourist Office (at the town hall), the post office and the library, in the village centre, Tel: +33 (0)4 92 43 13 05 (open every morning except Sunday, 9:30 to 12:00).

For further information or to find out more about all the things you can do, go to the Serre-Ponçon Tourist Office.